Carling's Morning Skincare Routine
It's all about self care these days...
Since we are all about the self care these days, I wanted to share my current morning skincare routine! I've worked in the skincare industry for close to 8 years now, so I've been able to learn a ton about skincare ingredients and try out what works for me!
Every skincare routine will differ slightly between each person depending on your skin concern(s), but there are some ingredients that the skincare industry deems as the holy grail; Vitamin C, Hyaluronic Acid, Retinol and SPF, so I would recommend you incorporate them if you can!
My main skin concerns are anti-aging, even skin tone and avoiding blemishes. My daytime routine different than my nighttime routine, so I don't target all of these in one-go. I use medical-grade products - all of these products can be found at your local medical spa. I also have a video of my routine here!
1. Cleanse: I start my routine with a 'face splash', instead of a full cleanse. Our skin has a lot of nice natural oils that are important from an anti-aging perspective, so I try not to strip my face. That said, if I do an AM workout and am doing my skincare after, then I will use either Teoxane Micellar; a hydrating waterless cleanser/toner that also balances the skins PH, OR OLEHENRIKSON Oil Control Cleanser; pore-purifying cleanser with powerful AHAs to reduce excess oil and unclog pores, without stripping skin.
2. Eye Care: I use Obagi Elastiderm for my eye care. It's a nice light cream texture and absorbs easily. It targets fine lines, wrinkles, and hydration. I also apply it on my upper lip to avoid wrinkles forming there! It's important to only use eye care products near the eyes – they are specifically formulated in terms of texture and ingredients to avoid reactions or any other issues around the thin eye are.
3. Vitamin C: As mentioned above, Vitamin C is a *must* in the skincare world. Vitamin C is such a powerful antioxidant that fights against free radicals. It strengthens the skin, aids with collagen synthesis (fine lines and wrinkles) and helps to brighten the skin. I personally use Obagi 20%; 20% is good for normal/combo skin, 15% is good for normal skin, and 10% is good for dry/sensitive skin. *make sure your Vitamin C serum is stored in a dark, glass container and not infused into a cream!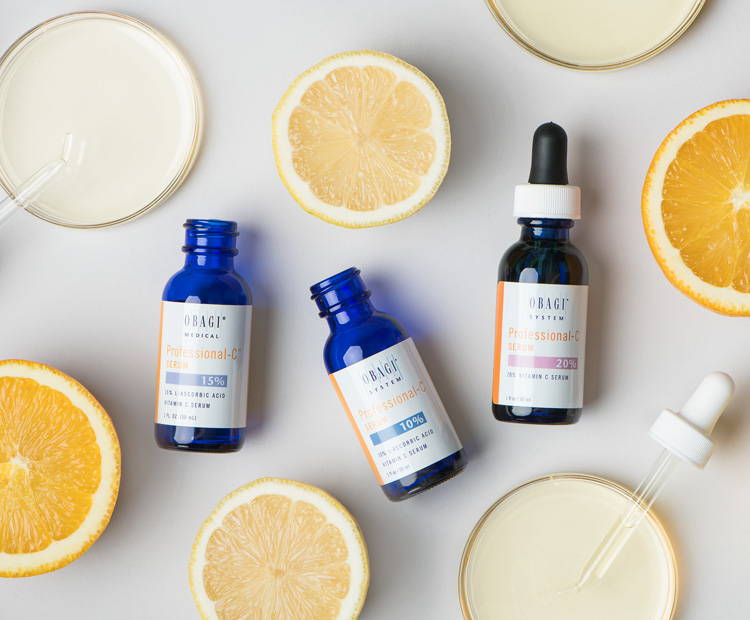 4. Hydration/Peptides: My hydration and peptides are combined into one; Colorescience Pep Up. If the skin is not properly hydrated, it does not function properly, so the more hydrated the skin is, the better! In terms of anti-aging, peptides are stimulatory ingredients for the skin to produce collagen and elastin; the key elements related to skin aging. We lose 2% of collagen each year once we turn 20 years old, so its essential to be using ingredients to stimulate collagen; more collagen/elastic = less sagging/wrinkles
5. SPF: I wear SPF 50 daily! Colorescience Even Up is my go-to. It is a tinted physical/mineral SPF that also targets and treats uneven skin tone. SPF is probably the most important piece in skin health. The sun (UVA and UVB rays) are extremely harmful for the skin and break down collagen and elastin and send free radicals which basically attack the skin! Physical/mineral SPF is your best bet as it blocks the rays immediately versus chemical filters. I also use an eye SPF called Colorescience Total Eye – it's a 3-in-1 with SPF 35 (mineral based), treats fine lines/wrinkles and hydration, and has a tint to brighten the eye area.
Carling x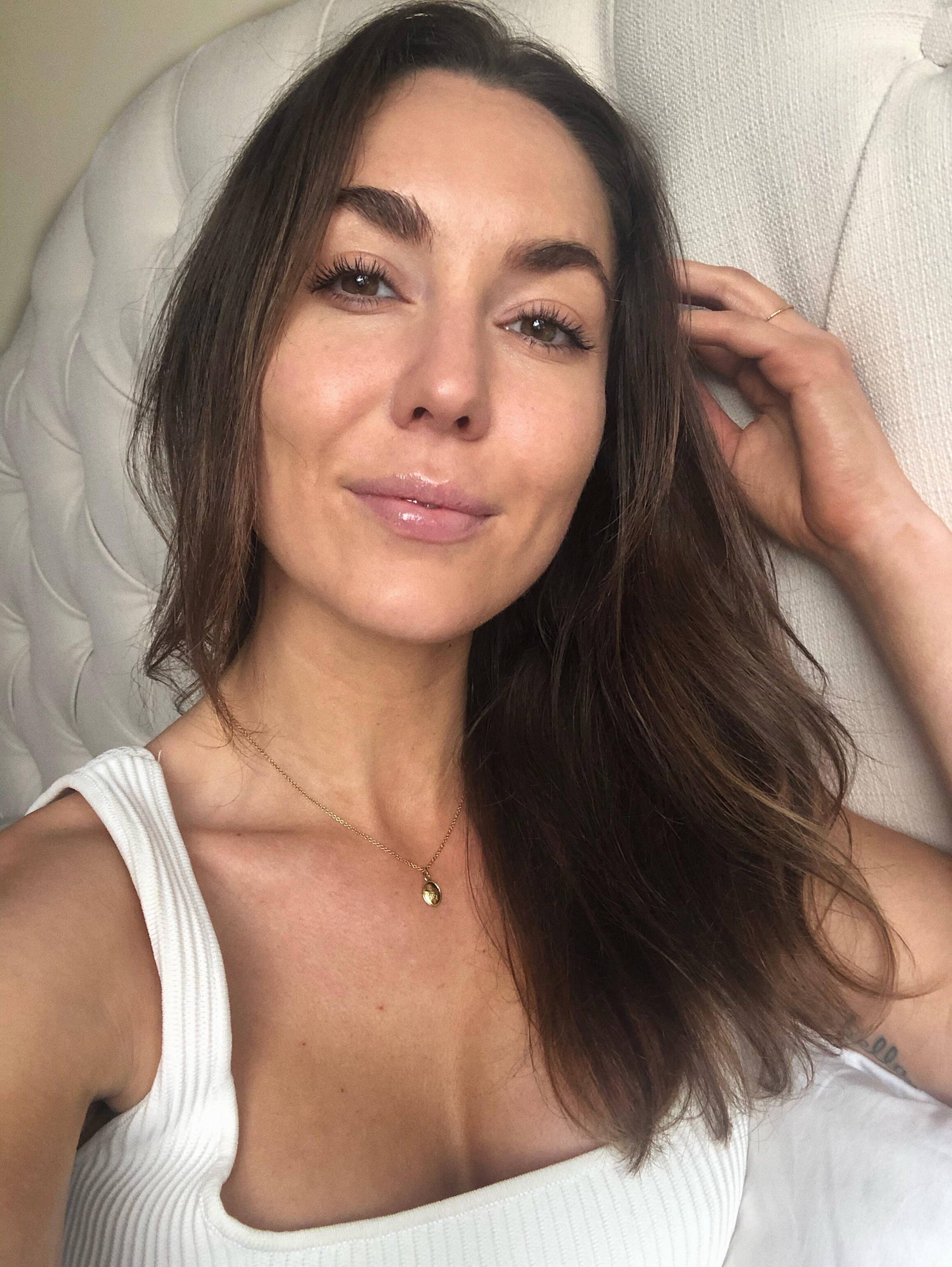 5 Ways to re energize at home